Dear Violy Users:
To better service the violin teachers and students over the world, we have decided to rebrand the app, which includes changing the app name from Lian to Violy. The logo and user interface have also been redesigned.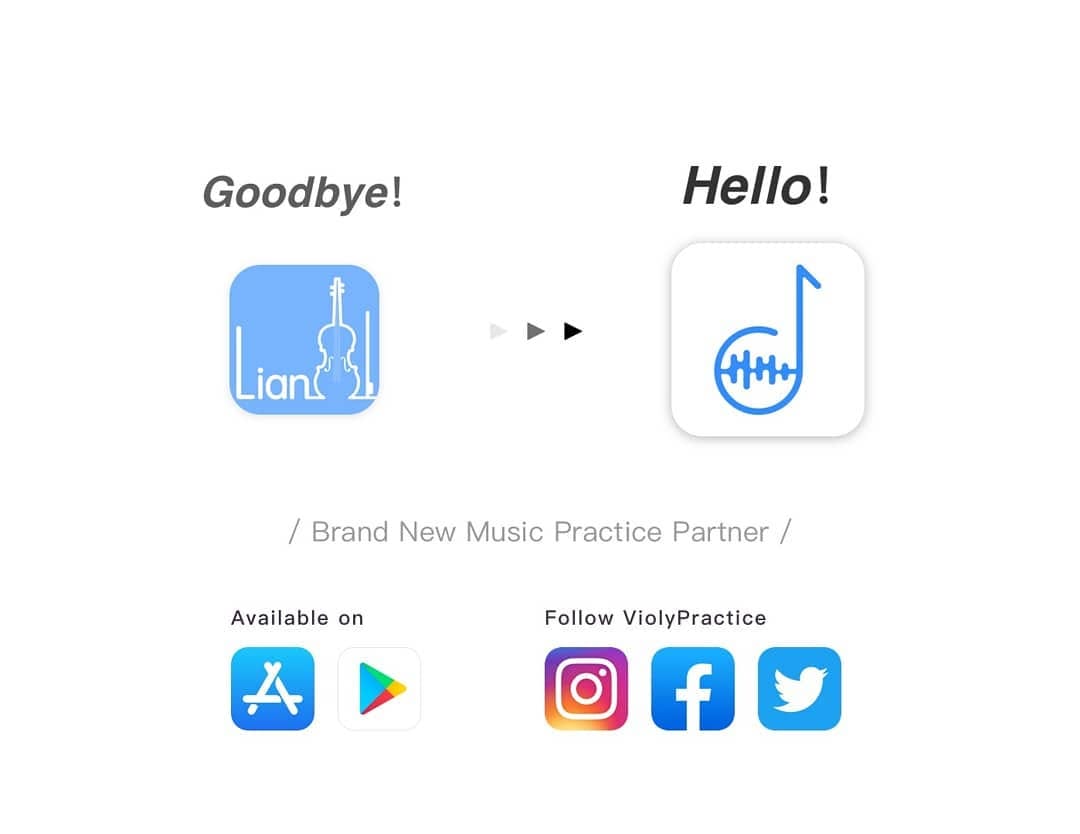 However, we have been persistently improving the music practicing experience through our app.
With the brand new app - "Violy", users can easily enter the functions like the Tuner and the Metronome, and practice the violin more efficiently.
Furthermore, more officially authorised musics and new features are coming soon.
In additional, we are going to release a series of Violy accessory gifts, including resin, music stands, violin cases etc., which are free, and only available for those who practice Violy.
Hopefully, you can practice the Violin "violy".
Violy Practice makes Perfect!!